Baddi-Building Technics
Every instrument has a mechanism. The voice is a living instrument with it's own mechanism. To play an instrurument you need to understand the instrument's mechanics. It is an error to think that a well produced voice is the lucky combination of vocal chords and resonating chenbers in the body. We have to find the key to the body's mechanism and activate it's energy circulation through the breath as you would activate the "play' button on a C.D player. This activation is the crux of the whole issue.
Baddi-building is an holistic method and stems from the body's own energy system. With Baddi-building affected singing with artificial grimacing disappears as the voice INSTANTLY appears like magic from a mysterious source. You will always be able to find your way to this source with the help of Baddi-building. Baddi-building frees the voice, connects body, soul and voice and expands your consciousness.
Maestro Baddi knows 1001 secrets, highly developed, tried and proven methods which give you a strong natural voice and which make him the best kept secret amongst many prominent singers and actors. This has led him to be invited as a guest teacher at the Britten Pears School in England.
Simon Baddi, startenor from Georgia und mysterious and magical teacher of many stars from fields like jazz, opera, musical, pop, etc. inducts you in his magical singing technique. Maestro Baddi surprises everybody. His technique is ingenious simple and simple ingenious.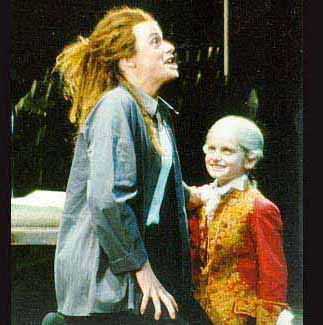 sensational technique
Immediate improvements and results granted
Harmonious blending of body and voice
Sing with your natural powervoice
Special training instruments
The voice is the breath
Sing 3 octaves freely and easily
Maestro Baddi could help a lot of singers, actors, presenters and people who have to speak daily and have problems with their voice (nodules, laryngeal problems and croakiness).